Last year, the RPA global volume was at 1.3 billion USD, in 2020 it is projected to reach five billion USD. Applying robots into the business process will help enterprises to own one more key success factor for strongly and constantly developing and gaining achievements. Here are the trends that are expected to reshape the future of RPA this year.
RPA stands for Robotic Process Automation, which capitalises on software applications (robots or bots) to replicate and improve repetitive and manual tasks performed by humans. It can be a great idea for optimizing office resources thanks to its versatility and flexibility.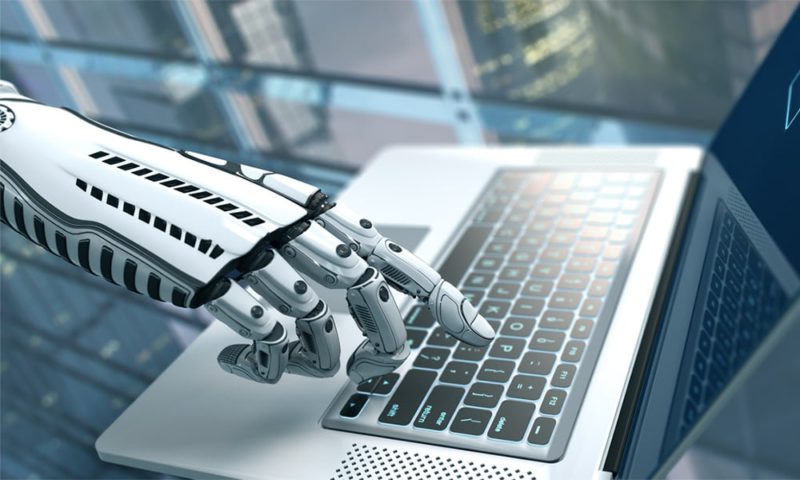 But like any other emerging technology, RPA is constantly changing. Below are the three prevalent predictions on what RPA will look like in the upcoming future:
Making RPA easier to deploy: Leading solution providers are working to simplify/facilitate the most labor expensive portions of RPA deployment which are design, development and maintenance.
Repetitive, simple tasks are a small part of current white collar work. RPA companies need to build or integrate AI capabilities to make their products more capable
Increasing commoditization of RPA is likely to trigger an increase in open source solutions
1. Facilitating RPA implementation
Currently, most automation through RPA is achieved through programming which is one of the most major costs of RPA implementation. It's also a limiting factor as RPA developers are required for RPA development. Unless you know the latest no code RPA solutions, you could get stuck with a long programming period and heavy reliance on 3rd parties.
Therefore, startups are launching no-code solutions while RPA companies try to simplify programming to democratize RPA and expand its use. This can be as powerful as the launch of excel which empowered and changed the finance community forever. Given RPA's broad field of application, no code RPA has the potential to revolutionize white collar work.
Another hindrance to implementation is that RPA developers need to understand the process they are programming. However, accessible process information is lacking in most companies. Thus, auto-extracting process knowledge from videos and logs is one of the top priorities for RPA companies.
2. Making RPA more capable
RPA marketplaces enable RPA bots to have a larger set of capabilities, allowing companies to automate processes more easily. This is because no single provider can provide all the functionality to automate the diverse number of processes in use at companies. Marketplaces allowed operating systems (e.g. Apple App Store), CRM software (Salesforce AppExchange) and numerous other platforms to extend their reach via marketplaces.
A new approach to RPA marketplaces is to enable developers of popular software easily submit their code into RPA deployments. While most vendors rely on their own platform to drive software development for their marketplace, vendors like Argos Labs are enabling larger software developer communities to submit their code to RPA marketplaces with ease.
While the previous areas make RPA easier and faster to deploy, cognitive automation enables RPA to leverage AI and machine learning to expand the scope of processes it can automate.
3. Open source RPA – cheaper and more transparent
With the introduction of Microsoft in RPA ecosystem, leaders of RPA companies are seeing increased commoditization of RPA. A capability that was offered by a handful of vendors just a few years ago, is now offered by almost hundred companies as of 2020. It is becoming less costly to build a competitive RPA solution.
The demand for open source RPA software is expected to increase. With all things being equal, enterprises favor open source solutions since they offer more transparency and tend to be cheaper as enterprises only need to pay for services.
These developments favor open source RPA. And we are seeing growth in the open source RPA ecosystem with new companies being launched. If a for-profit company can build a competitive RPA product, it could claim a significant portion of the RPA market.
CMC Global's competence in RPA
CMC Global is constantly striving to improve our capacity in implementing RPA projects. In order to improve the efficiency and productivity of business activities, we have applied RPA to the internal system, lifting a heavy workload off employees' shoulders.
Previously, in December 2019, CMC Global acquired 10 RPA Automation Anywhere certificates, proving our capacity to deploy automation projects. Achieving RPA Automation Anywhere certification shows our serious effort in building competence in automation and implementing new technology solutions. This RPA product promises to open many opportunities for CMC Global to successfully implement upcoming large projects.
Source: research.aimultiple.com